Unit 6: Grade 10 Technological Design - Robotics - Assemblies

Making complex components such as a robot will be made up of several model parts. This unit will introduce you to how this is done. Assemblies are made up of not just model parts, but can also include sub assemblies. This means that you can add parts to make a small assembly, then use that assembly in a larger "parent" assembly. This allows the designer to focus on sections or areas of the whole project. Think of something large scale such as a jet airplane. Engineers could have the jet engine as an assembly made up of sub assemblies and parts that can be later brought into a master assembly to show the full completed jet with the fuselage and jet engine fit together. This can be very beneficial to different engineering teams that may be in different companies and/or countries.
Course Units and Descriptions
Unit
Description
Review course outline for more details
1
Careers & Safety- Intro, computers, organization, and careers
2
Technical Sketching- freehand sketching, ortho, dimensions, ISO views, custom ortho design
3
Basic 2D & 3D CAD Intro- 2D coordinates, lines, ortho views, 3D drawing, and custom design digitized
4
3D Parametric Design- 2D sketch, 3D parts, feature tools, drawings, exporting for 3D printing
5
Sheet metal Design- thin material design, folds, assemblies, 2D print, project design, testing, and build
6
Robot Assembly- part reproduction, part assemblies, custom function design and build
7
Web Portfolio- Showcase course work, projects, and understanding with web portfolio and presentation
Unit Content Activity Quick Links, Click to Jump to Specific Activity!
Unit 6, Act. 1: Introduction to Assemblies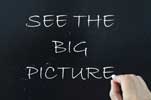 Situation:
Being able to make solid and sheet metal parts has been learned and the next step is to learn how to create larger and more complex projects using tools commonly found in todays 3D CAD programs. It is time to think on a larger scale by not just making a part, but a mechanism, or a component with multiple parts making up a final product.
Problem/Challenge:
This activity challenge is to use the

Magnetic Block tutorial to learn about not just assemblies, but also how to add welds to your assembly, adjust colour appearance of parts, and make use of the SolidWorks library of parts that is included with the application. Once the magnetic block model is complete, create a drawing showing your assembly, and additional sheets to show individual parts in usual orthographic/isometric format. On completion, you will digitize a boe-bot into 3D showing the main components and detail as time permits to not only familiarize yourself with the components but also practice and demonstrate your drawing skills. Drawings to include an assembly, sheet metal frame, electronic board, servo motor, and wheels.
Investigation/Ideas:

SolidWorks New Tools and Process
The following points give you an overview of the tools and process that you will use creating the magnetic block through the

Magnetic Block tutorial :
Create an assembly with the use of mates
Multiple configurations
Weld parts together
Create holes and taps with the Hole wizard
Access and use standardized parts from the Parts Library
Assign different colours/appearances to each part


When you are working with assemblies, as with our past projects, assemblies are also child dependent on the parent models it will be using to create the assembly, and again for this reason, keeping all of your parts and assemblies in a related project folder will allow SolidWorks to find these parts to be able to build the assembly when you open a previouslly built assembly.
Create/Construct:

You will need to follow the in-class instructions and

Magnetic Block tutorial to complete and familiarize yourself with several new tools to create the model and drawings, then digitize the boe-bot you will be using in computer technology later on as part of your robotics package.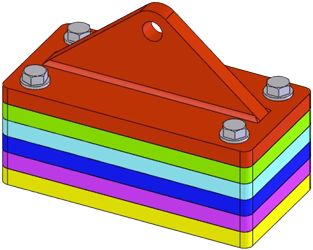 Magnetic Block
Start by creating the Magnetic Block using the tutorial steps to complete. Include all your drawing files in a folder named tdj_mag-block_j-joe. Major steps include:
Steps 01-09, Create rectangular base for the slab shape
Steps 10-18, Make standard holes using the hole wizard
Steps 19-33, Using the configuration manager, also make tapped holes also using the hole wizard
Steps 34-45, Create the crane hook bracket
Steps 46-59, Put together the crane hook/slab assembly through mates
Steps 60-67, Weld the crane hook to the first slab on two sides(**note**, steps 61-69 are out-dated, no separate assembly file required, but process is similar, i.e. use configurations where necessary)
Steps 68-80, Add the balance of slab pieces to the parent assembly
Steps 81-83, Adding different colours to each part
Steps 84-95, Use toolbox to insert washers and bolts
Create an assembly, slab, and crane hook ortho/iso drawings named accordingly
Hand your whole folder including the assembly, models, and drawing(3 sheets), all with jpg's (4 SW propiertary files, 6 jpg's )
Evaluation:
Ensure that you have included all required files and folders named in the correct naming conventions. Sample naming conventions have been provided above, which you could just copy and change the name. Remember your to dimensioning view placement, spacing, and scale properly.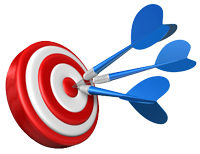 Evaluation Breakdown Component Descriptions
Marks
Always double check that you have completed all components for full marks.
Magnetic Block - model build, ortho/ISO,assembly and part dwgs
30
Boe-Bot - model build, ortho drawing, ortho/ISO,assembly drawings with major parts dwgs
50