Unit 1: Grade 09 Exploring Technologies - Careers and Safety

Welcome to the Exploring Technologies course. This course enables students to further explore and develop technological knowledge and skills introduced in the elementary science, technology, and Design programs. Students will be given the opportunity to develop solutions to various design challenges, fabrication of models or prototypes of those solutions, create products and/or provide services related to the various technological areas or industries, working with a variety of tools, equipment, and software commonly used in industry. Students will develop an awareness of environmental and societal issues, and will begin to explore secondary and postsecondary education and training pathways leading to careers in technology-related fields. Focus will be on project-driven, hands-on, supporting future related technology courses here at Western. The course will be 18 weeks in duration with your final mark made up of a 70% term and 30% culminating mark.
Course Units and Descriptions
Unit
Description
Review course outline for more details
1
Careers & Safety- Intro, computers, organization, safety, and careers
2
Design Process - SPICE- Faulty towers, logo design, and project box
3
Materials, Machines, Tools, & Process- Acubend, key ring holder, key ring accessory
4
Project Research, Design, & Build- Bridge/tower, mag-lev, co2 dragster
5
Web Portfolio- Showcase course work, projects, and understanding with web portfolio and presentation
Unit Activity Breakdown Format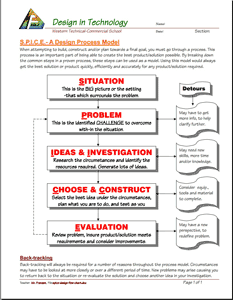 You will notice each unit activity below is broken down into five subtopics using

SPICE, to guide and help you through the project and assignments related to the unit activity:
S

ituation - This is the introduction, big picture, or you can think of it as the setting of story/novel

P

roblem/Challenge - What must be resolved or completed, i.e. what you will need to accomplish

I

nvestigation/Ideas - includes gathering ideas, research and organizing information to help create, construct, and/or complete the Problem/Challenge

C

reate/Construct - take your best idea and complete and/or build the needed solution

E

valuation - did the Problem/Challenge above get resolved and/or completed
This unit will introduce you to the course, class routines, safety, expectations, organization, and related careers.

Unit Content Activity Quick Links, Click to Jump to Specific Activity!
---
Unit 1, Act. 1: Introduction, Computers, Organization, and General Safety

Situation:
Students are starting a new course in Exploring Technologies and will be introduced to the course, practice some organization and file saving, introduced to the computer lab, computers and software use, and look at some general safety concerns.
Problem/Challenge: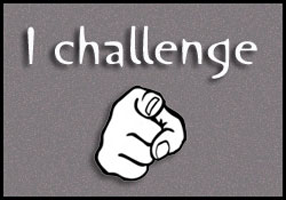 Getting familiar with what the course is all about, class routines, expectations of the course and the teacher, general administration of class, appropriate use of computers, software, file saving standards and organization, and general safety are all important issues to know and understand to get the most out of this course. This activity will allow students the opportunity to organize and prepare for course work, understand expectations, evaluation, marks, routine, and student responsibilities for optimal leaning and allow classes to run smoothly.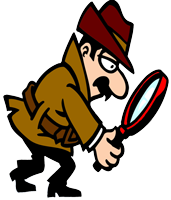 Investigation/Ideas:
The following is list of items that are to be reviewed by students to understand what is going on in this course:
Course Details
General Safety
Detailed Safety Issues
Shop/room Layout
Room Resources
Emergency Procedures
Expectations
Assessment & Evaluation
Class Policies
Routines
Journals
Attendance & Lates
It is important that students feel comfortable with the above points and should know what is happening in the course.
Create/Construct:

Introduction
Start by organizing your supplies and materials for taking and storing your notes and assignments in a binder. A duo-tang will be provided for your in-class journals and safety related paper work and stored in the classroom filing cabinet share. Review the course outline and class routines and write down any questions you have about the course, requirements, expectations, or responsibilities you need to be clear on. Timetable and school policies will also be reviewed using your agenda as a guide. A room and school tour will be conducted to familiarize students with our facilities. Students will fill out room map layouts to familiarize themselves with the room and resources.
A

Survey - Getting to know you will be handed out for students to fill out in-class so that the instructor can get to know you and allow you to write down any important information that you feel the instructor should know about such as extra support, health, social, and/or interests you may want to pass on..
The following is a list of related support document links for students, which will be reviewed in class: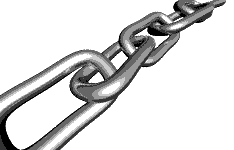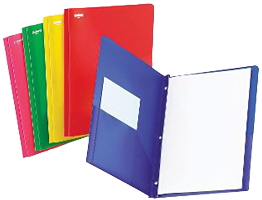 Tech Info Page
One of the first things in class we do is review the

Introduction to Technical Classes, point number three above which gives you a great overview of the course operation. The top section of the page has ten blank boxes to be filled in with the important things we will cover in this course. You will find this information by reviewing the course outline and listening to the teacher discussing what is happening in the course. The bottom section will also need to be filled out with two in-class peer partners for contact information and support with-in the class to help foster team support. collaboration, and responsibility.
Important Information, Routine Details, and Support
To help everyone understand daily routines, expectations, student responsibilities there are some steps that you must be aware of, that we will discuss in detail such as:
Class schedule day 1/2 (Wed - late start)
School/room map layout (tour)
Late arrival process and class entry
Pre-project preparation
End of period journals
Paperwork hand-in bin
Class share resource table
Extra handouts & digital copies
Daily current events board
Supply teacher respect and learning
Multi-room/supervision
Due date - beginning of class
Leaving the room - process (ex. - washroom)
Class Sign-out resource binder
Seating - support, proximity, and behavior
Partners, groups, and leaders - collaboration
Late/missed class lesson/work responsibilities
Clean up process - yours and others
Contact process - e-mail
Extra support/help options
Don't know, or not sure? ... ask!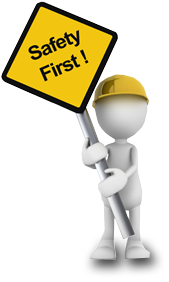 Safety
In this unit, we will review the

General Safety Presentation to get an overview of safety concerns students should be aware of in the school and classroom. Students will review and sign a

General Safety Contract then take home to parents to also review and sign. Safety awareness and lessons in this class will be on-going throughout the course, and specific to each project so that it is fresh in your minds when starting work on that specific project. To assist with this a

Safety Passport Checklist is also handed out for an overview of specific safety concerns in the shop and classroom to organize and keep track of when and who has been successfully taught and has demonstrated safe use of that tool, equipment, and/or process.
Mini Safety Posters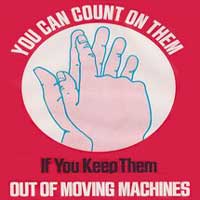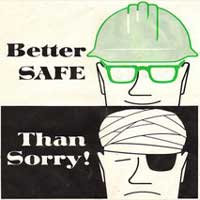 Students will create two 4.25" wide by 3.75" high (inches) coloured safety posters advertising a unique and specific shop safety rule/concern. For sizing use 1" = 25.4 mm to convert to mm if using the rulers in class. They are to have large text representing 30% of space and the other 70% for the related image. The poster must be easily seen from a distance, so less detail and more of a simple design is the focus. Sketch lightly 6 different thumbnail ideas on a single blank sheet, then refine and darken your sketch with colour scheme ideas labeled, then narrow down to your best two, and actually colour those in to hand in as your rough. For your final posters, start by measuring and using a pencil to draw two square boxes (approximately 4") with the above exact sizing, then block in your text and and related image(s), their locations, and then colour in with some primary colours giving contrast and vibrancy so they can stand out, These 2 posters will be used as with a future project for part of the design and communications unit of the course, so make sure you hold on to them.
USB Memory Stick, Files, Folders and Shortcuts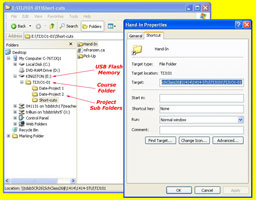 Next it is highly recommenced that you get a USB memory stick, for saving your work on to. It does not have to be large, 2 Gig is plenty of room. You will need to follow instructions on the tech info page to create three shortcuts inside a main folder named with your course code, and a sub-folder named Shortcuts:
Pick-up Folder
Drop-off Folder
Web Course Main Page
Web Course Details Page
Web Course Journal Page
Web Course Marks Page
To keep your electronic work for this course organized, you will need to create more folders for future projects as you continue with the course. The intent is to work off of your USB in school and save to your H: drive when you are finished at the end of class as a back-up process. This way you can take your work with you and work elsewhere if needed and it is usually faster to access a flash drive then the board network.
File Naming Conventions and Shortcut Demonstration
To finish you will need to use all three shortcut links in an exercise called "shortcut-demo" and copy and paste the correct shortcut addresses to demonstrate you have done this correctly.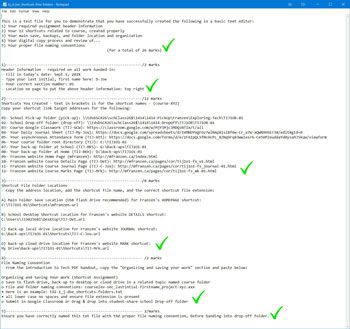 Using your newly created shortcuts, go to the pick-up folder and get a file called "shortcut-demo"
Save the text file to your shortcuts folder (probably a good time to review file naming conventions again and save it right away with the correct file name, and then open it up
You need to type your name in, using the same format you would when writing your name on paperwork handed in
For the shortcut addresses, right click and click on properties, then copy the shortcut link address and paste it into the text file in the appropriate location and do the same for the other two
Next right click on your web site shortcut link, and click on properties, then the General tab to copy the location where you saved this shortcut link to "Franzens-web-site" which should be your USB Flash drive and then add the actual shortcut file name and correct file extension (more here on File extensions)
Do the same steps as in previous, but now for where you backed up your digital work. Again, it is recommended you use your H drive
Go to the Tech info page on the site and open up the PDF file and copy the section called "Organizing and saving your work" that explains about file naming conventions and paste below
If you did not re-name your file according the file naming convention instructions you just copied, then do that now, then either copy and paste or drag and drop the text file you just finished onto the shortcut Drop-off, to submit for marking

Ensure your work is saved first on your USB, then drag and drop onto the Drop-off folder shortcut. As you don't have access to this folder, drag and drop one more time, you should get a message saying the file is already there, confirming you were successful and the file is handed in. Note: trying to save your work directly will result in your file not being saved and not handed in as students do not have editing privileges inside the Drop-off folder.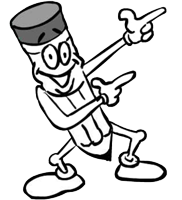 Journals
Part of the curriculum requirements is to keep a log of your learning and report on it. This is so that you can measure your progress as you continue with the course and take more responsibility with your learning. Each day at the end of the period after clean-up (or during class if you can) fill in point form the empty boxes for each day.
Box Details
Date:

day, month, and year

Time in:

time you showed up: OT=on-time, AB=Absent, if late, what time & how late

Tasks:

tasks done today (on current events board)

PT:

(practical time) what did you do with free class work time today?

Ex-Help:

extra help needed? Y or N?

Learning:

fill in new learning (pick your most significant points in the form of
K

NOWLEDGE - new information you have learned such as new terminology, a new process, or information that you did not know

S

KILL – practical work done such as computer file naming/saving process, cutting cardboard correctly, using a tool or machine properly, etc

V

ALUE – is new opinion formed or feeling based on your experience with new knowledge and/or skill that you have completed
Partner(s):

who you helped and/or worked with and what was it with?
Clean-up:

what you did for clean-up, how did you contribute at the end of class?
Hmwk:

what homework do you have for tonight, or near future and when is it due?
The teacher comments and parent feedback will be used when there are concerns. The information on your daily log sheets will be used to summarize your accomplishments for the Weekly Log Report by reporting on tasks complete and your learning process through your newly acquired knowledge, skills, and/or values. This will be a part of your culminating work to show your progress, process, and learning throughout the semester.

Common Things to Know, to Maximize Your Journal Mark
The following points should be kept in mind when filling in your daily entries. Most common place that marks are lost is in the learning section. There are common concerns, issues, and problems that students should be aware of:
Put all class tasks and individual tasks during period
Include three things learned in the form of K, S, and/or V
Careful not to repeat the task in the learning column
Remember not to repeat previous learning, as that is no longer new, and not worth marks
Be specific with your new learning entries as generic means you learned all of it
Example of being specific using shortcuts: shortcut creation, finding target address, file vs web, extension, reason for using, etc.
Fill in all boxes for full marks, even if nothing to do or done, then put "N" for no
You are responsible to work with partner, so make the effort to work with one, so you can report it
You are expected to clean-up at the end of the period, so help out and report on what you did
Ensure your three-ring holes are good, as broken will loose marks
Remember to put your name at the top with last initial, first name
Print or write neatly and clearly with a dark enough pencil or pen
Ex-Help is for what you may need help with
Hmwk should always fill in something to support that day to finish work and/or support next day/project
Peer marker is a great way to double check your entry and get marks for getting it checked
Get your journal marked by teacher before the end of period, as next day or later is 1/2 mark off
If you are absent, you can get 60% of daily mark by just putting AB in the time in section, fill in tasks for the day, in your learning section put what you did to catch up, and which partner you used to assist you with your absent day, otherwise to get full marks back, you will have make up the time outside of school class time - (you are responsible for missed work)
Journal Assessment Build-up Strategies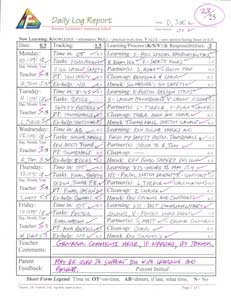 First week will be marked at 50% weight of 25 for students to get use to format and receive feedback on their entries.
The second week will focus on learning entries using a topic/word/phrase and a specific/detail about that area so that the learning can be pin-point specific and not vague or too general which results in someone saying they learned everything about a particular subject (see shortcuts example in the above points). Discussion on homework entry in terms of unfinished work and next day or next project review at bare minimum. More of a focus on getting entries marked daily for quick feedback.
For the Third week, the focus will be to enter in K, S. or V for the learning point to be used and getting it checked daily with a 1 mark deduction if not checked for over 2 days straight.
For the final week of improved journal entry strategies, students are asked to have a peer partner mark their daily entry when they are done. There are a lot of advantages to this process, because when the peer finds missing components, incomplete entries, and/or incorrect or appropriate entries, the owner has a chance to fix that entry and then have the peer upgrade the mark to perfect if that is the case, so that when it gets to the instructor, daily journal entries are perfect. Students also get to collaborate and share more of their ideas and if a student is stuck on finding a third learning point, peer marking will allow them to see some new ideas they may not have thought of.
Duo Tang/Journal Set-up
Duo tangs will be used to keep your journals and safety related work sheets. These Duo tangs will be kept in the classroom file share to insure they are not lost and always available to log your work and learning. For initial set-up you will be provided a Duo tang with a related colour for your block section. White for block A, Cyan for block B, Magenta for block C, and Yellow for block C. Students will have an opportunity here to

practice Gothic font lettering before Identifying their Duo tang. Gothic font lettering is commonly used in engineering drawings to communicate in a standardized format.
Steps
Using line paper practice the capitol letter alphabet and numbers on some regular line paper using two lines for the height of each letter/number, following the example lettering pictures above and hand-in for marks
Get your Duo tang with the right colour for you block section which will be provided and turn the Duo tang so that the spline is horizontal and at the top with the front facing you
With a pencil, in large Gothic font capitol letters print your last initial, first name in the top-left corner about 20 mm high, example shows D, JOE
In the top-right corner, start, lining up about middle of the label box, but near the spine and again in large block letters print the full course and section number, example shows TDJ2OR-01, so make sure you enter in the right course code and section number - which you can find on your timetable
Erase and fix if either is not looking good, but know that erasing will take some of the colour away also
Take black thick sharpy marker and re-do the lettering, so it is neat, smooth, and stands out
Now you are ready to put your Safety sheets at the front and your journal log sheets after.
This is to be kept in the room, i.e. not taken home, so that it is always available for you to make entries and be able to refer to your safety related sheets

Gothic lettering Tips
Most letters are taking up full square
Trouble letters M, W, K, R, be careful with these
Don't forget to create spacing between lines and header
Common error, don't over size the title header in Gothic capitols, as you will run out of room
Use two light parallel lines if you are not keeping your Gothic lettering consistent sizing or straight
Remember to put your name with last initial, first name
Duo Tang Set-up Tips
Use light construction lines to keep Gothic capitol lettering consistent height and straight
Put the right section number
For course section, print backwards from the right with 1 or 2 character spaces to accurately fit and not run out of room
Put your papers in right way up (not backwards or upside down)- Safety first, log journal sheets in order
Evaluation:
Although these are not heavily weighted, they are important project assignments that will benefit you throughout the rest of this course. Here are some student samples to check out that show some teacher feedback and marks in

PDF's; Safety Mini Poster Thumbnails, Safety Mini Poster Finals, Assorted Journal Daily Logs, Full semester of Daily Journals, plus end-of-semster Weekly Summary Journal, and Gothic lettering samples

Evaluation Breakdown Component Descriptions
Marks
Always double check that you have completed all components for full marks.
Survey - Answer all 8 questions fully
16
Course Outline Signed - Review, show parents, and get signed by parent
5
Tech Info - 10 course components, and two peer contacts
14
General Safety Contract - Read, agreed, and signed by both student & parent
5
Safety Passport Checklist - Student and parent signed and put in duo-tang
5
Shop Safety Posters - 6 thumbnails, 2 sized with 30/70 ratio of text/graphics, and colourful
30
Room Layouts - Label all parts of the classroom and shop areas
20
Shortcut Test - 3 shortcuts done, folders, file named correctly
30
Journal-Duo tang Set-up - Lettering practice and Duo tang set-up
20
Journal - Date, time, tasks, learning, clean-up, & homework for 5 marks daily
25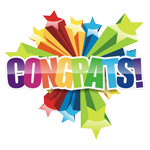 Conclusion
If you feel comfortable that you know all the details of the class/course details, you are ready to move on to the next activity. Be prepared if a quiz is given on the key elements of each of the sections. At this point you should be ready for the rest of the semester for use with computers, keeping organized with binder and digital files, routines, daily journals, and general safety. If you are still having trouble with specific things, PLEASE ASK!
---
Unit 1, Act. 2: Technology Career Pathways

Situation:

A class of Grade 9's needs to make an informed choice as to which technical subjects they wish to select for the next year to allow them to explore related subject/career areas. As the subjects taught at Western are not very well known to students, they do know what their educational strengths, skills and future interests are. Some form of information must be created, in order to make an informed decision about their future.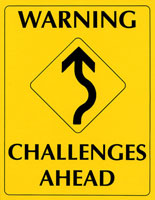 Problem/Challenge:
The challenge is to create an eye-catching, informative, Power Point or similar presentation, based on one career and technical subject pathway. The presentation is to inform and market your selected career and related school pathway using slide titles, key points, pictures, illustrations, diagrams, etc. done over three to four weeks with check points and include:
Title page
Contents overview
Three sides explaining the career, future outlook/demand, and post-secondary requirements
A recent news support article related to or about the career (summarized with link)
About the related grade 10 course; course code, what you will learn, projects complete, and current instructor(s)
Course outline of the grade 10 subject - first page
A high school course pathway flowchart
Career preparation and options students can do now till job hire
Summary and conclusion
References and sources
Investigation/Ideas: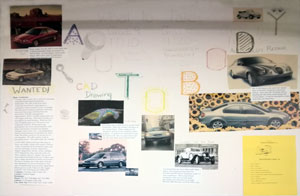 Sample Technology Career Display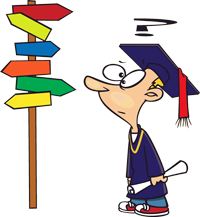 General
There are several areas that you may get resources from. Some of these could include the subject teacher, Guidance, Library, Co-op, school agenda, people in that career, parents, current related magazines, and newspapers, school course list, and the Internet.
Using the Internet may be one of your main resources, so remember to keep the resource links you use for later reporting. It is always important to use information from different sources for the same topic you are researching to ensure you get correct and accurate information that you can use to explain in your own words.
Helpful Tips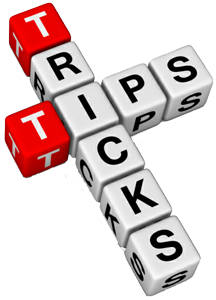 Keep slides on topic using major points about researched area
Use a consistent contrasting text colour, size, font, format and theme that is easy to read
Use multiple sources with local up-to-date information
Review good presentations for ideas and samples
Know your topic and information for presentation with clear voice
Keep your rough work and resource links as you research key areas
Images should be closely related to topic slides
Size images 40 to 50% of slide, rest being text and white space
Slide talking detail points is not your rough notes, but generated from your rough notes
Rehearse you talking points for about 20 seconds a slide
Work with partner(s) to share ideas, exchange view points, and opinions on information and presentation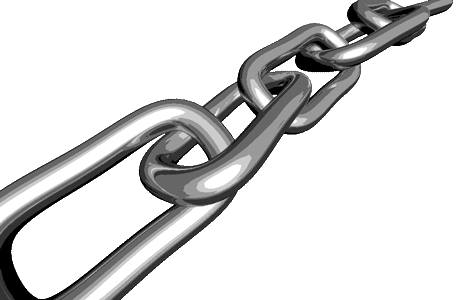 Resource links
Create/Construct:

Time line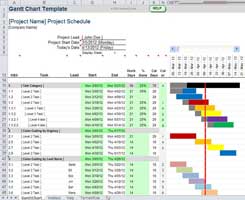 First day sign-up for your subject area to fill the first column, then the second column with a previous selection can be done. Time line is approximate and may change but generally is as follows:
One day for sign-up and transfer required topics to word doc ready (steps 1-3)
One week for research in your doc - info, and links (step 4)
One day for presentation sketched layout (step 5)
Two days for presentation template - themed consistent general layout (step 5)
One week for presentation (stes 6-10)
Three days for talking points (step 11)
Order of presenting your career with class will be a random draw, with the option to volunteer for the first three presentations for extra marks.
Steps To Take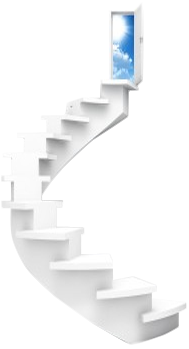 A printable handout will outline the activity and give you an idea on mark breakdown. You will see that focus on this project will be on process and final presentation. To earn the most marks, follow the steps, follow the time line, to complete work on time. The following steps are for your benefit and a good process to practice when completing a research project like this:
The process to creating your presentation (about 12 slides) should be as follows:
Select your career
Find out which related grade 10 course, Western offers and start getting required information about that course
Take the required research points (in the Problem/Challenge section) and paste into a word document and turn into headers
Find information on each of your headers just made (required research points)
Create presentation template layout theme (2 sketched rough layouts) - to show a practical and creative view for presenting your information
Summarize and transfer major required key points to your presentation program and add related graphics (40-50% of each slide)
Ensure sub titles and related images are included
Create title page and contents overview slides
Create summary and conclusion slide
Finish resource page with links and sources of information
Talking detail points to be put in separate document for guide when discussing each slide (can also be put in the "Notes" section in Power Point to assist with presentation)
As you complete the above steps, you will be handing-in that work for marks and feedback to keep you on track with your career project. This way when it comes time to present, you are not rushing the whole project all at once. Taking the time to properly prepare for a presentation by managing the steps required to complete the presentation will allow you to complete your work on time and present more confidently.
Presentation Slide Breakdown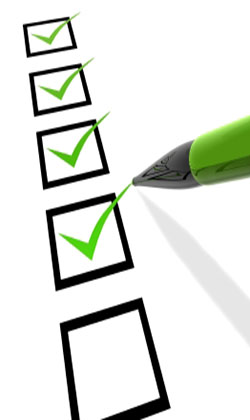 If while researching you find additional career or subject area related images, related charts, and/or illustrations that will support and further market your Career pathway from grade 9 Exploring Technologies all the way to your related career, then include in your presentation to enrich and create more depth to your information.
The following are the key slides that must be included in your presentation:
Main title slide of your selected career
Contents and overview slide
General career info
Career future outlook and demand
Career post secondary schooling requirements
Summarized recent career news article
Related grade 10 course information - course code, learning, projects, and instructors
Course outline
Flow chart showing course pathway for high school to prepare for that career
Current and future preparation and options
Summary and conclusion page
Source/reference page
For specific requirements in each of the components above, review the Problem/Challenge section above and Steps to Take above.
Evaluation:

Follow the steps and time line to earn the most marks, as this project is not just assessed on the finished presentation slides and presenting to class, but also the steps to complete this project. To understand more about the mark breakdown sections, refer to the

SPICE process flow chart. Using time-line due dates, research project steps (components) will be marked at due dates for direct feedback support to keep students on track and prepared for completion and presentation. Here are some student

sample rough notes,

sample templates, and

sample presentations.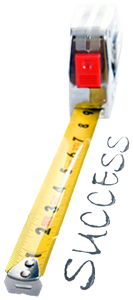 Evaluation Breakdown in Handout as a guide, but individually marked components at time-lines above.
Marks
Always double check that you have completed all components for full marks.
Problem and Requirements - Direction and requirements met
10
Research and Information - Detailed, organized, and in-depth
15
Rough Ideas, Designs and Time-lines - project process rough builds
25
PPT Template/Layout - Colour, theme, text size, font style, etc.
10
Finished Presentation (PPT) - Content, view, and graphics
15
Evaluation Breakdown for Presentation
Content - Required info on selected career/course, format, and complete
12
Overall - Communication, loudness, knowledgeable, and understanding
8
Time - 4-5 min. max, time used well with content and communication
5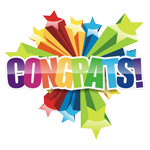 Conclusion
Now that you have researched a career and seem many related ones, this may help you decide on where to go with your future. Knowing this information will empower you and make you more confident where you want to take your future and what you need to do, to get there!