Virtual e-Learning Support
Introduction
Ideally learning in-person hands-on activities is an amazing way to learn through live experiences and direct instruction. When students take a class that is full virtual, students will have to be prepared to do things a little differently. Learning skills such as responsibility, organization, independent working, collaboration, taking the initiative, and self-regulating one's self must be practiced as best as you can to maximize your learning and marks. Using Google Classroom helps connect students with students and teachers as part of the learning process.
Mental Health and Well Being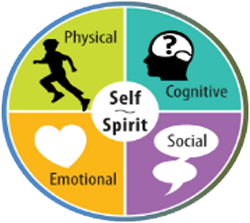 Mental health and well being is important to keep in check. If you are having difficulty, with things in general or specific details, speak to someone who can help you. Knowing what is wrong and what to do to resolve your issues will make all the difference and getting outside support can make all the difference. Speaking to your friends, parents, teachers, or a school support staff will allow you a different view, new options, and ways to figure things out. Having a balance of getting your sleep/rest, eating regularly, and getting out to exercise all also important to one's health.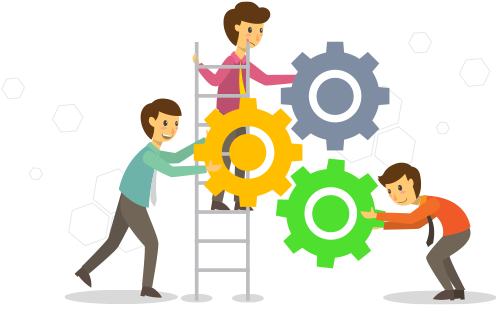 Collaboration and Communication
Communication is key to knowledge and understanding. If you don't understand something, ask. Constant collaboration with your peers and your teacher should be a priority. Part of communication is also carefully listening, following the lesson information, and instructions. Reading instructions carefully at your own pace will allow you to absorbe new information along with repetition will also help.
Documentation
Use documentation with the work assigned to keep on track with your assigned tasks. It allows you to take the time needed to understand and absorbe material at your own pace and refer back when more direction, refinement and/or reinforcement is needed. Keeping track and recognizing your learning, taking notes that will help you with your understanding will help reinforce your learning experiences.
Digital Interaction
Use technology to your advantage. There are many tools you can use to improve your educational experience. Here are some ideas you can keep in mind:
Enlarge the screen - use the zoom (ctrl btn, roll mouse wheel) to focus an specific areas of page
Use website navigation to your advantage
Use key terms when looking for something on a page full of a lot of information (ctrl f)
Create shortcuts to common locations and applications
Copy and paste rather than typing the same thing over and over
Keep any foreseeable distractions to a minimum
Drink lots of water, i.e. stay hydrated
Set-up an organized area that you can work effectively and efficiently
Look at ergonomics of your work area for comfort and support
Maximize the chat while in video meetings for quiet background collaboration
Take the initiative and support your peers
Keep a scheduled daily routine - sleep, school, meals, outside, and a little fun
When stuck on a concept or instruction, ask for clarification or more details
Use different technologies that can help with your learning
Expectations in the Virtual Learning Environment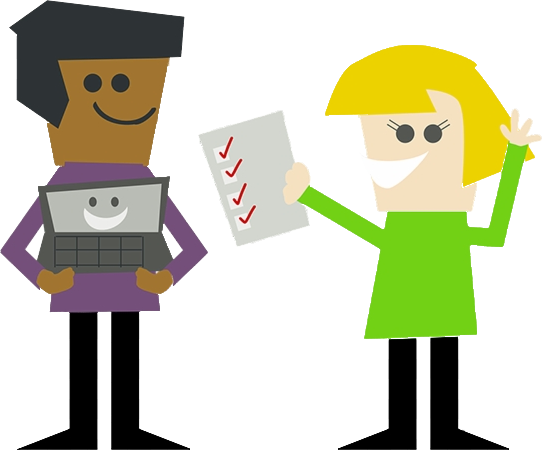 The above topics: Communication/collaboration, Documentation, Digital Interaction, your Mental Health and Well Being are some of the support pieces for a virtual environment. There a several of tools to use in a virtual environment to assist with student learning. Some of these processes are different than what you are use to with in-person classes. Below we review how to work with and share your work.
Most "paper" work will come in the form of a PDF, as it is a universal, easy to open, and view medium. When assigned work, it will have a PDF file to use and/or follow to complete the work assigned. Using Adobe Reader, will allow you to open the file, view,

annotate, type, draw, etc. on your document. This is important to be able to do, to interact and share work completed.
It is not absolutely necessary to have a printer, but it does help as it allows you easier hand pencil/pen interaction.
Using your phone will allow you to easily scan/take a picture of your work, to digitize it for sharing/sending with someone else. Adobe Scan is a great App that

allows you to digitize your page(s) into one file. Your file then can be shared or sent digitally allowing for more interaction/feedback of your work.
Using both Adobe Reader and Adobe Scan will also allow you to share/send work to your peers such as peer evaluation. In-person environment we take it for granted, to just pass the "paper" work around not thinking twice about it, but in a full virtual environment, this will involve a little bit more effort to do, but can be easily done.