Unit 1: Computer Engineering Technology: Robotics and Control Systems

This University/College preparation course extends studentsí understanding of computer systems and computer interfacing with external devices. Students will assemble computer systems by installing and configuring appropriate hardware and software, and will learn more about fundamental concepts of electronics, robotics, programming, and networks. Students will examine related environmental and societal issues, and will explore postsecondary pathways leading to careers in computer technology. Focus will support robotics and the Robo program here at Western. The course will be 18 weeks in duration with your final mark made up of a 70% term and 30% culminating mark.
Course Units and Descriptions
Unit
Description
Review course outline for more details
1
Safety & Circuits - intro, organization, safety, project ideas, and cct. characteristics
2
Computers & Components - electronics, operation, design, troubleshooting, and maintenance
3
Digital Logic & Circuits - binary, boolean, logic gates, counters/register ccts., design, build and operation
4
Networking & Programming - IP addressing, data routing protocols, services, languages, and concepts
5
Human Robot Interface & Control - custom project
5
Showcase & Web Portfolio - testing and presentation
Unit Activity Breakdown Format


You will notice each unit activity below is broken down into five subtopics, SPICE, to guide and help you through the project and assignments related to the unit activity:
S

ituation - This is the introduction, big picture, or you can think of it as the setting of story/novel

P

roblem/Challenge - What must be resolved or completed, i.e. what you will need to accomplish

I

nvestigation/Ideas - includes gathering ideas, research and organizing information to help create, construct, and/or complete the Problem/Challenge

C

reate/Construct - take your best idea and complete and/or build the needed solution

E

valuation - did the Problem/Challenge above get resolved and/or completed
This unit will introduce you to the course, class routines, expectations, organization, safety, possible project ideas, and circuit characteristics.
Unit Content Activity Quick Links, Click to Jump to Specific Activity!
---
Unit 1, Act. 1: Course Information, Organization, and Safety
Situation:
A class of students starting a computer technology/robotics course here at school.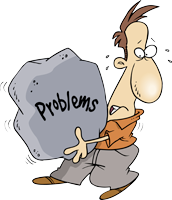 Problem/Challenge:
Getting familiar with what the course is all about, class routines, expectations of the course and the teacher, general administration of class, and safety are all important to know and understand, so that the learning process can productive, efficient, and effective.
Investigation/Ideas:
The following is list related to this course and should be reviewed by students: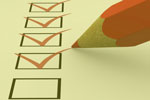 Course Details
General Safety
Computers
Facility & Layout
Shop/room Resources
Emergency Procedures
Expectations
Evaluation
Class Policies
Routines
Attendance and Lates
Moodle Log-in
It is important that students feel comfortable with the above points and should know what is happening in the course.
Create/Construct:

As a class review the course outline so you can get idea what it is all about. This is a great time to get school supplies, organizes yourself with the course, and get familiar with the program. Using the Intro to Tech handout fill in 10 key components related to the course you can find from the course outline and at the bottom fill in two partners with their contact information. The Tech Info sheet gives a nice overview of many aspects of the course operation, organization, and routines. This is your opportunity to ask questions in class about the course, get to know the instructor, and the room facilities.
You will get a general survey to fill in with possible general open diagnostic questions related to the course-units, on the back, as requested by the instructor.
Tech classes can be very fun and challenging, but general safety must be kept in mind through-out the course. A general safety presentation will be reviewed to discuss several general safety concerns that students need to be aware of and keep in mind. A general safety contract will also be handed out and reviewed in class to have a clear understanding and agreement to be safe at all times. The room facility is multi-purpose computer lab able to support several course types. Use and care of computers will be reviewed as this is an intricate tool used with the learning process.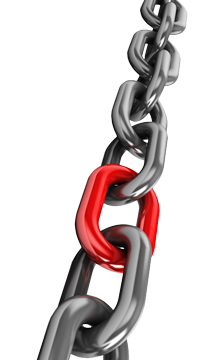 Related Links
The following list of resources can be used to further review, after going over them in class: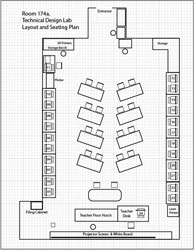 USB Memory Stick, Folders and Shortcuts
One of the first things in class we do is review the Tech Info page, point number 2 above. The top section with 10 blanks is to be filled in with the important things we will cover in this course. You will find this information by reviewing the course outline and listening to the teacher discussing what is happening in the course. The bottom section will also need to filled out with two in class peers for contact information and support with in the class to help foster teamwork and responsibility.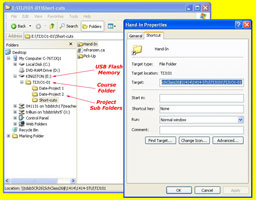 Next you will need to get a USB memory stick, for saving your work on to. You will need to follow instructions on the tech info page to create three shortcuts inside a main folder with your course code, and a sub-folder Shortcuts.:
Pick-up Folder
Drop-off Folder
Web Course Main Page
Web Course Details Page
Web Course Journal Page
Web Course Marks Page
You will also need to create more folders for future projects as you go, to keep your work organized. The intent is to work off of your USB in school and save to your H: drive when you are finished at the end of class as a back-up. This way you can take your work with you and work elsewhere if needed and it is usually faster to access then the board network.
File Naming Conventions and Shortcut Test
To finish you will need to use all three shortcut links in an exercise called Shortcut Test: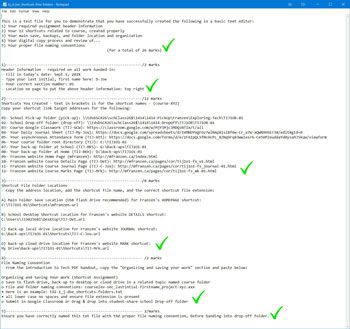 Go to the pick-up folder and get a file called Shortcut Test
Save the text file to your shortcuts folder, and open it up
You need to type your name in, then go to each of your shortcuts, right click and select properties, then copy the shortcut link address and paste it into the text file in the required location
Go to the Tech info page on the site and open up the PDF file and copy the section that explains file naming conventions, i.e. how to properly name files you hand in (just above the shortcut instructions
Re-name your file according the the section you just copied into your text file, then hand in the hand-in folder for your class using your hand-in shortcut.

Make sure all work you put in the Drop-off folder shortcut, is saved first on your USB, then drag and drop onto the Drop-off folder shortcut. Trying to save your work directly will result in your file not being saved and not handed in as students do not have editing privileges in the Drop-off folder.
Evaluation:
Although these are not heavily weighted, they are important project assignments that will benefit you throughout the rest of this course

Evaluation Breakdown Component Descriptions
Marks
Always double check that you have completed all components for full marks.
Survey - Answer all 7 questions fully
7
Course Outline Signed - Take home to show your parents and get signed by parent
5
Tech Info - Filled out with 10 course components, and two peer contacts
10
General Safety - Class reviewed, read through and sign, parent signature
5
Digitally Ready- Shortcuts, folder organization, & file naming convention
12
What Did you Learn - Test your knowledge here:
Moodle Quiz - Based on above work covered, log-in here, help with quiz access/process
10
Total Marks
49
---
Unit 1, Act. 2: Circuit Characteristics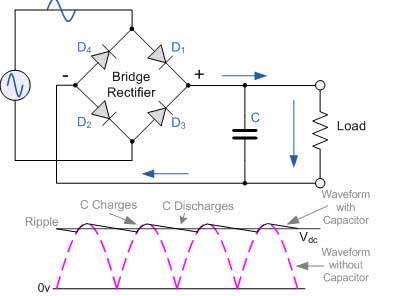 Situation:
Computers and robots have one thing in common, circuits. Circuits are what drive all of our technology. More importantly electricity is what runs on those circuits making everything work. This is a very simple concept to understand, but in order to work with this kind of technology, such as troubleshooting a circuit problem, a closer look at circuits and how electricity interacts is important to know and understand. Because electricity can not be seen, and is dangerous to come in contact with, using measuring tools tools and some theory, we can diagnose and understand what is happening in a circuit.

This will allow you to not only understand, design, and build circuits, but also troubleshoot and fix circuits problems.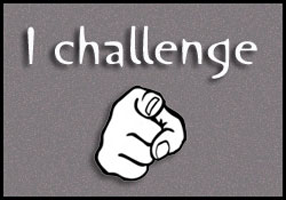 Problem/Challenge:
Review the characteristics of electricity and how it flows in circuits (Circuit Theory Presentation). Specifically electron flow, ohm's law , and power in series, parallel and complex ccts. Complete two worksheets on the series and parallel samples, series/parallel with units of measure, complex variable circuit, and a complex cct calculation showing all formulas, steps, and answers.
Investigation/Ideas:
Presentation
Before starting on these circuits we will need to review

Circuit Theory in the following areas: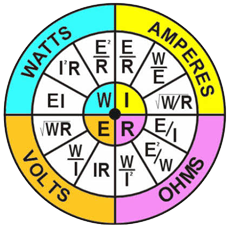 Atomic structure of related materials
Electricity and electron flow
Ohms law
Power
Circuit types
Series
Parallel
Combination, complex, and analysis
Quantities and units of measure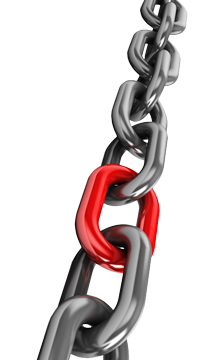 Resource Links
Check out the links below for some great resource support and more information.
All About Circuits site is an excellent site to learn all about electrical related information. It has e-book sections, worksheets, videos, and a forum. We will be referring to this site for several future project related tasks. Currently you will find all that is in the above presentation, in more detail here on this site.
Create/Construct:
For the following two types of circuits, you will need to apply ohms law and power formulas to find the circuit unknowns.
Series and Parallel Sample Circuits
Start with the Series Intro sheet handout and copy the calculation answer format down with pencil to familiarize yourself with the format and review of how to calculate circuit unknowns. The image to the left can be enlarged to see it up close. Pay close attention to the steps and how the circuit was completed. Note all work must be shown when doing these calculations to get full marks, as fifty percent of the mark goes towards showing the process i.e. your steps in how you calculated your answers.
Continue with the Parallel Intro Sample sheet handout similar to the above sheet showing all work as in the sample. The key to this is showing your all of your steps, units, and order of operation for all calculations. These two samples are very easy, so you may focus on the process of these circuit calculations.
Now for some practice, try two Series cct's and two parallel cct problem challenges to fully understand the process and familiarize yourself more with the formulas.

If you understand the characteristics of a series and parallel circuits, remembering the formulas will come easy, as most of the effort of remembering the formula's is the understanding.
Series and Parallel Circuit Calculations with Units of Measure
It is very rare that electrical circuits have easy numbers to work with. In fact a lot of time in electronics, some numbers you work with will be either be very big or very small and that is where units of measure come in. As reviewed in the above

Circuit Theory Power Point presentation, and the next handouts includes this, so you will need to apply

Units of Measure rules when numbers are either really big or small. We will use mainly kilo and milli to express and simplify really big/small numbers, always to two decimal places.

Remember, when working with different units of measure, that those numbers in a formula calculation must be all the same when making those calculations.
Find all the unknowns in the

Series, Parallel, and Units of Measure Circuit Problem Handout following the same sample process that was shown earlier. Use the units of measure support charts given below along with the

Units of Measure handout information:
For practice, try another

Series, Parallel Circuit Problem 01 challenge, giving you a chance to try out different formulas because of different values given so that you ensure you understand the formula's and calculation process before proceeding to the analysis and calculation problems below.

Two tips here: when working out total resistance in a parallel circuit, the total resistance should be less than the smallest resistance load value in that parallel circuit. Also when finding total resistance using the parallel resistance law/formula, it is very handy to use the 1/x button while doing those calculations, so look for one of those 1/x buttons to make calculations simpler with fewer key strokes.
Complex Series/Parallel Circuit Analysis and Calculations
Referring to the above Circuit Theory Power Point presentation, you can follow the complex circuit breakdown analysis. For the sample to the left, note how the circuit drawing is simplified each step from a to e. These steps are explained in detail here if you wish to review it one more time.
Your first assignment Complex Series/Parallel Analysis Variable will be to analyze and simplify the circuit without calculations. Simplify and redraw the circuit however many times you need to get a final complex statement using letter variables. Although not shown in sample, use different brackets to show variable order.
Your next assignment Complex Series/Parallel Analysis and Calculations you will do the same and additionally calculate all the unknowns using ohms law, power, series, and parallel formulas, calculations, circuit diagram simplification and circuit analysis. Use the sample to the left as an example of process and expectations for your circuit challenge problem.
Evaluation:
Each circuit assignment problem must show all work to get full marks and once taken up in class, 50% of the lost marks can be reclaimed that day, by showing the corrections completed on a separate area with a different coloured pen with a title above stating "Corrections @ 50%".

Evaluation Breakdown Component Descriptions For Presentation
Marks
Always double check that you have completed all components for full marks.
Series Intro Sample - copied neatly in pencil showing all formulas and calculations
10
Series Practice - order of operation, all formulas, quantities, and calculations
12
Parallel Intro - order of operation, all formulas, quantities, and calculations
12
Parallel Practice - order of operation, all formulas, quantities, and calculations
12
Series & Parallel Cct 0 - order of operation, all formulas, quantities, units, and calculations
24
Series & Parallel Cct 1 - order of operation, all formulas, quantities, units, and calculations
24
Complex Series/Parallel Analysis Variable -cct diagram simplification and final variable
10
Complex Series/Parallel Analysis and Cal.- diagram simplification and all unknowns
25
Series & Parallel Test - order of operation, all formulas, units, and calculations
24
What Did you Learn - Test your knowledge here:
Moodle Quiz - Based on above work covered, log-in here, help with quiz access/process
20
---
Unit 1, Act. 3: Custom Projects
Situation: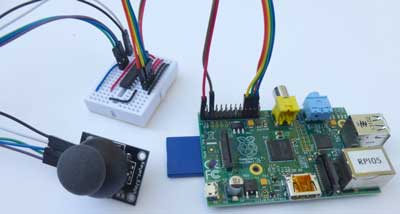 A computer technology engineering class of students are learning about design process, computers, circuits, electronics programming, networking and interfacing as part of the course have started with circuits and need to continue with other components of the course. By using a RPi (raspberry pi) along with course related components will allow students to design and build customized projects based on their interests. Through research and selection, students can learn more about requirements and how to complete related projects.
Problem/Challenge:
Keeping in mind the course components to be covered, students are to use the RPi as a project base to work from, include GPIO (General Purpose Input Output) use, other related hardware/software mediums, and research three project ideas, one at a beginner level, one at an intermediate level, and one at an advanced level. Each project idea is to include information, details, and related pictures on the class share wiki: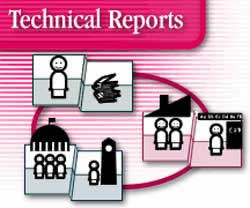 Key Information to Include:
Title, complexity level, Rpi details, and project description /8
Hardware components, description, supplier, and cost /30
General build steps/process /20
Software and programming - language, preparation, and coding requirements /20
Project operation of how it is supposed to work /10
Conclusion of learning experience in the form of knowledge, skills, and values /6
Minimum of three related resource support links /6
More Details
Project ideas can be based on projects already done, combinations or partial projects done, and/or completely new ideas that are practical and realistic in expectations. These projects must be in your own words summarizing with the highlights and not copied from a source document/tutorial, and be supported by images. Once complete, students will present their project ideas to the rest of the class to share and possibly support further possibilities and interests.
Investigation/Ideas:

Project Complexity
Different projects can be all relative to each other, so the intention for a simple beginner level project, think low number of common inputs/outputs, minimal programing, and little if not any networking. Intermediate would have several inputs/outputs including some different types, moderate programing code, and may have some networking. Advanced project levels would include many inputs/outputs and of different types, programing, and networking involved. Another factor is the amount, size, and/or scope of the project, will add to the complexity of the project.
Ideas You Can Start With: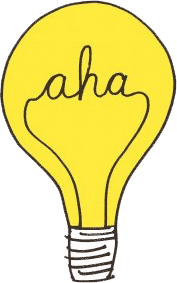 Security system - sensors, cameras, contacts, etc
Automatic lighting control
Christmas lighting control
Garden centre - irrigation, temperature, water, and lighting
Heating control for home, room, indoor garden, etc
Smart mirror - news, searches, feedback, weather, time, agenda, etc.
Weather station
Network attached storage controller
Garage remote
Small robot - servos, sensors, lighting, etc.
Home theatre - screen, feeds, control
Home Automation - sensors, voice, time, control lighting, blinds, coffee, heating, security, plants, media, etc.
Alarm clock
Web Server
Phone app. remote control
Parallel/Super computer
Game emulator - hand held, desk, station, etc.
Portable computer
Large format drawing
Common Hardware and Accessories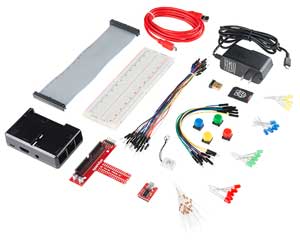 Mouse and keyboard
Speakers
Power supplies
SD cards (storage)
Cases
Mini WI-Fi dongle
Mini Blue tooth dongle
Displays
Motor controller
Transceiver
I/O extension/expansion
Radio frequency receiver
Sensors - orientation, pressure, humidity, and temperature
GPS (Global Position Satellite)
Accelerometer
Relay modules
Prototyping bread board
Female/male, male/male wire jumpers
Push buttons - momentary, switch
LED's solid/RGB and resistors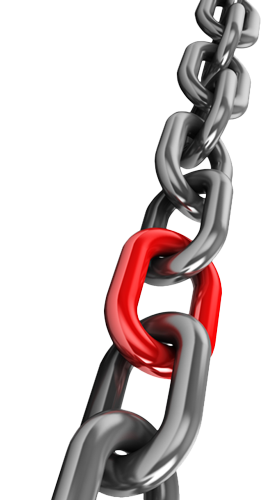 Resource Links
Here are some general information sites related to these type of project components:




Here are some related project idea sites you can check out:






Here is a list of local suppliers you will find in the area:


Here also are some on-line suppliers for material and costing:
When Pricing Parts
When building a new project, you will need to purchase certain materials. Some things to keep in mind when planing your material purchases:
Purchase from local or places that have decent shipping charges
Ordering from other countries can have hidden cost and time associated with customs and additional taxes
Comparative price to see which supplier is going to sell it the cheapest
Save on shipping, buy ordering from one supplier
Ensure supplier does have part in stock, otherwise your order could be held back for days if not weeks at a time
Create/Construct:

The following steps will help keep you on track and complete the project: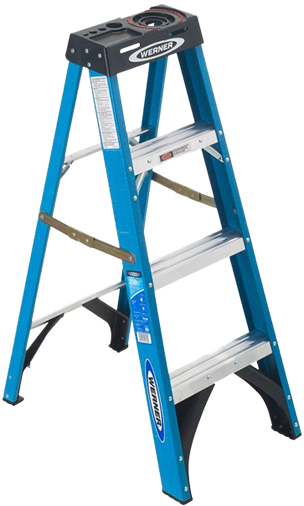 Start by reviewing the Custom Projects HO
Familiarize yourself with the Moodle info page and password format
Log-in to Moodle and update your password and familiarize yourself with the wiki,
Create your own wiki HTML web page in the Moodle wiki, by clicking on your name in the wiki
Copy the wiki report template page (right click on background and click on view source code) to copy it to your own wiki page using the edit and HTML buttons, then paste the HTML code into your page
Duplicate the template code three times and modify header 1 titles with a unique number (for auto table of content generation)
Find out what a raspberry pi model B is, it's capabilities, and specs as part of your project description
Review some common/popular projects that have already been successfully completed
Review some of the ideas listed in the above section to narrow down your final three ideas
Finally, decide on what projects you would like to try, then prioritize down to three, keeping in mind you will need three different levels: beginner, intermediate, and advanced. They could be related or completely separate ideas exploring different aspects
On the Custom Projects wiki page, add after your name link the three project names (leave your linked name alone), then create your new wiki page
Edit your wiki page project information details 1-7 in your own words
Use cust-project-hardware excel sheet to complete the material/costing sheet. Copy and paste cells into wiki when done
Add related pictures to support detailed information as needed
When done, copy and paste your wiki page into a word document as a back-up just in-case
Complete and hand-in the self and peer evaluation marks on the Custom Projects HO prior to presenting
Ideas will be presented to the rest of the class using about 5 minutes with discussion to follow
Evaluation:
The following is a breakdown of marks related to this custom project report and presentation project.

Evaluation Breakdown Component Descriptions
Marks
Always double check that you have completed all components for full marks.
Wiki - Template inserted for three projects, ready to fill-in info/pictures
10
Wiki - Self and peer evaluation
10
Wiki - 3 project idea levels, 1-7 key areas with supporting pictures
65
Presentation - 5 minutes, content, communication, & visual
15
Total Marks
90